La Voiture Noire a one-off hypercar is shown off at the Geneva Motor Show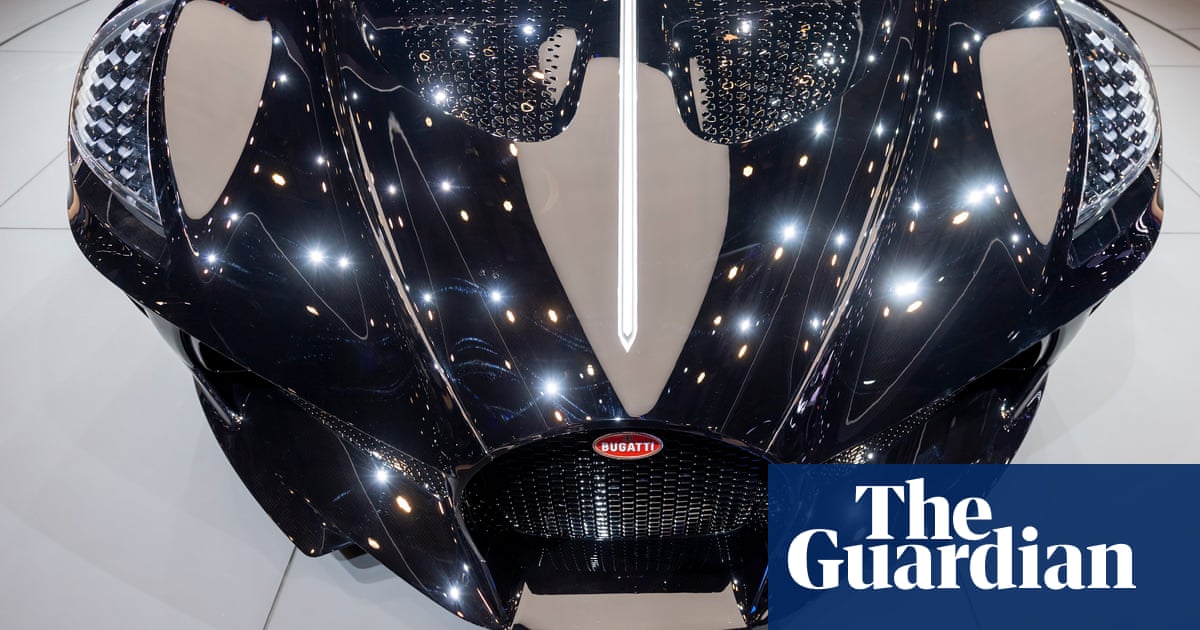 Bugatti, the French supercar manufacturer, has stepped up its efforts to capture the attention of those for whom money is no object by building the worlds most expensive new car.
La Voiture Noire, a one-off hypercar unveiled at the Geneva Motor Show, has already been sold to an unnamed buyer for 11m (9.5m).
The Bugatti president, Stephan Winkelmann, said the car combined extraordinary technology, aesthetics and extreme luxury.
The car has a black carbon fibre body and a 1500-horsepower, 16-cylinder engine.
Bugatti described the car as a homage to the Bugatti Type 57 SC Atlantic, of which only four were made between 1936 and 1938. The fashion designer Ralph Lauren is the owner of the last Atlantic produced.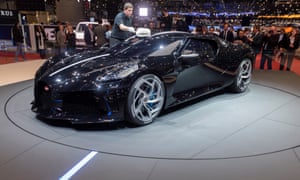 Read more: http://www.theguardian.com/us