Kylie Jenner is just like us!
Well, if your life consists of getting glammed in your mansion, deciding which flashy car to drive, and gifting your bestie an even flashier diamond ring!
The 21-year-old recorded a day in her life vlog for her YouTube channel, where she has previously announced the birth of her daughter, vlogged on tour with Travis Scott, and promoted her brand. Now, she's here to make you even more jealous with just how luxe her day-to-day life really is.
Stormi Rules All
Obviously, Stormi Webster is the star of the show! She has her own mini makeover in the morning and gets ready for a busy day in a custom Talentless [Scott Disick's brand] t-shirt and black biker shorts from her lavish closet, while mommy finishes getting glam for the day.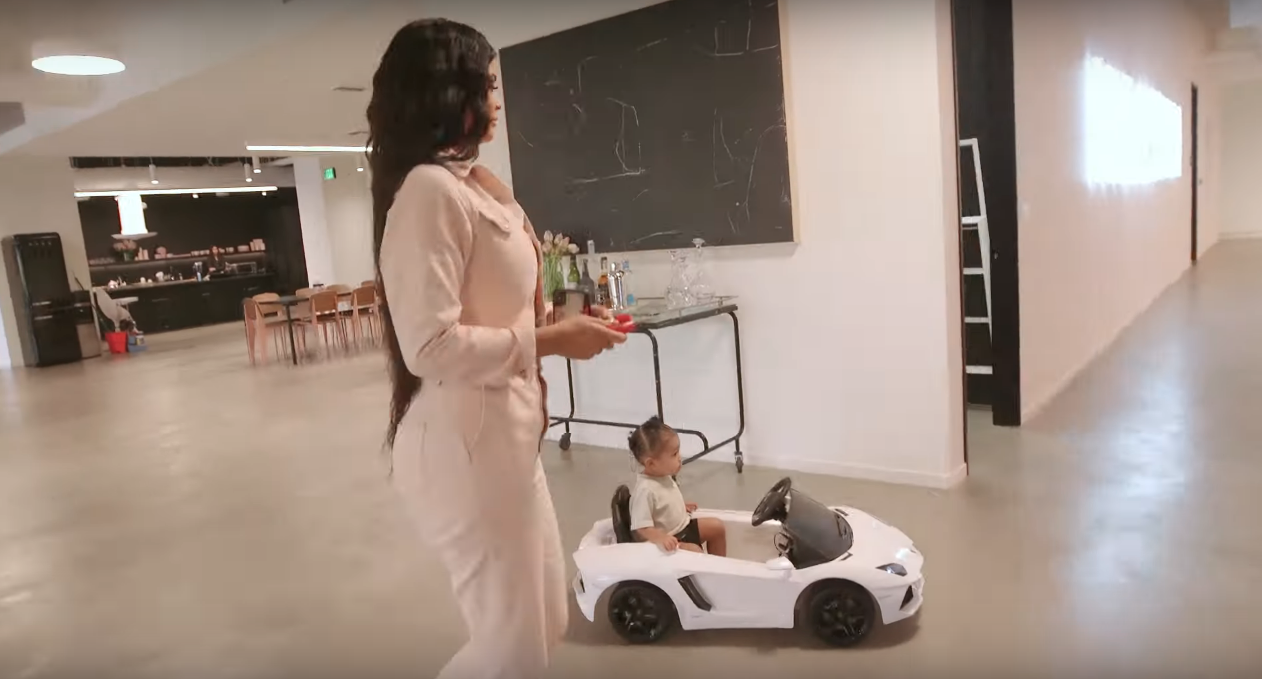 Later, the one-year-old makes a visit to the office — adorably dancing it out with mommy and running and driving around Kylie HQ (where she has her own room, obviously) after a long day at the farm with her cousins.
Must be nice!!
Kendall Collab
Finally! It's been nearly three years since the young billionaire launched her eponymous brand, and she's never yet released a collection with big sis Kendall Jenner, but that's all about to change.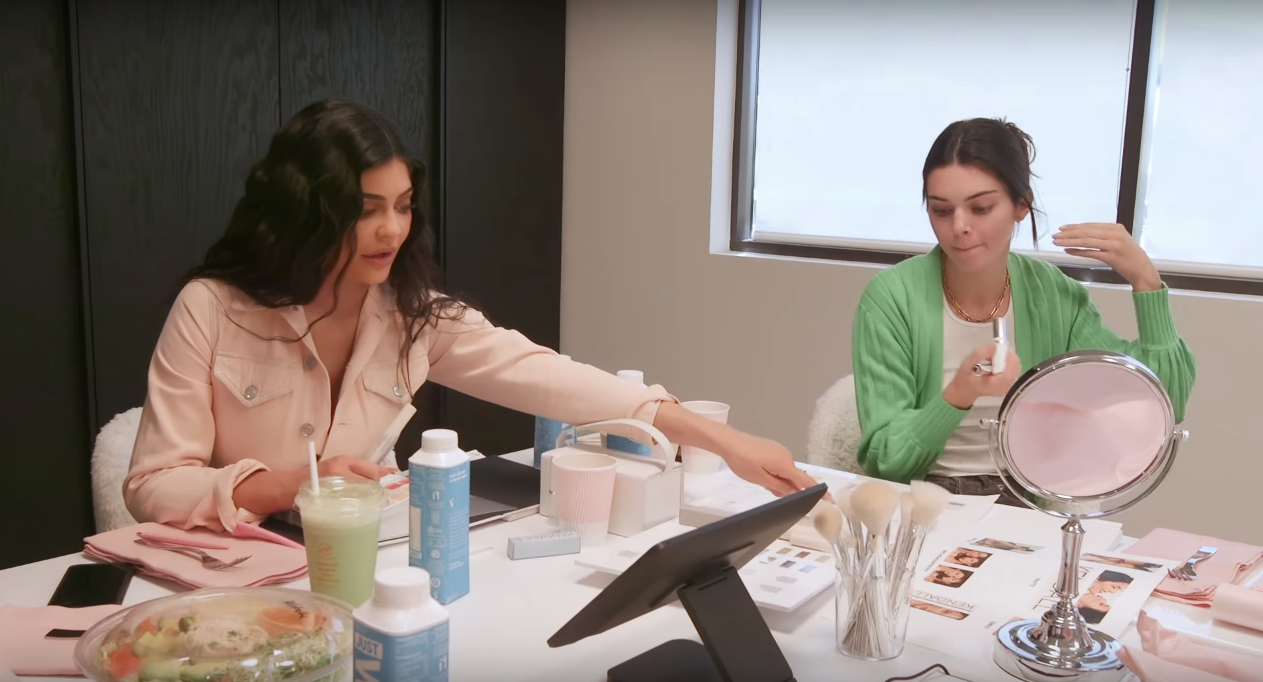 The Jenner sisters meet up in the garage of Kylie HQ, and you can REALLY tell how different they are. Kenny looks like an off-duty 90s supermodel, and Ky is glammed to the max (which she obviously gets called out on! LOLz!), but more importantly, we get a quick peek at the meeting for their impending collab!
The 23-year-old clearly doesn't do glam like her sisters, unless she's hitting the red carpet or runway, so we're interested to see what their collection will look like.
Business Babe
Also present for a day at the office is none other than the matriarch momager herself, Kris Jenner, who sits in on meetings with her daughter after enjoying a Chinese chicken salad in true KarJenner fashion.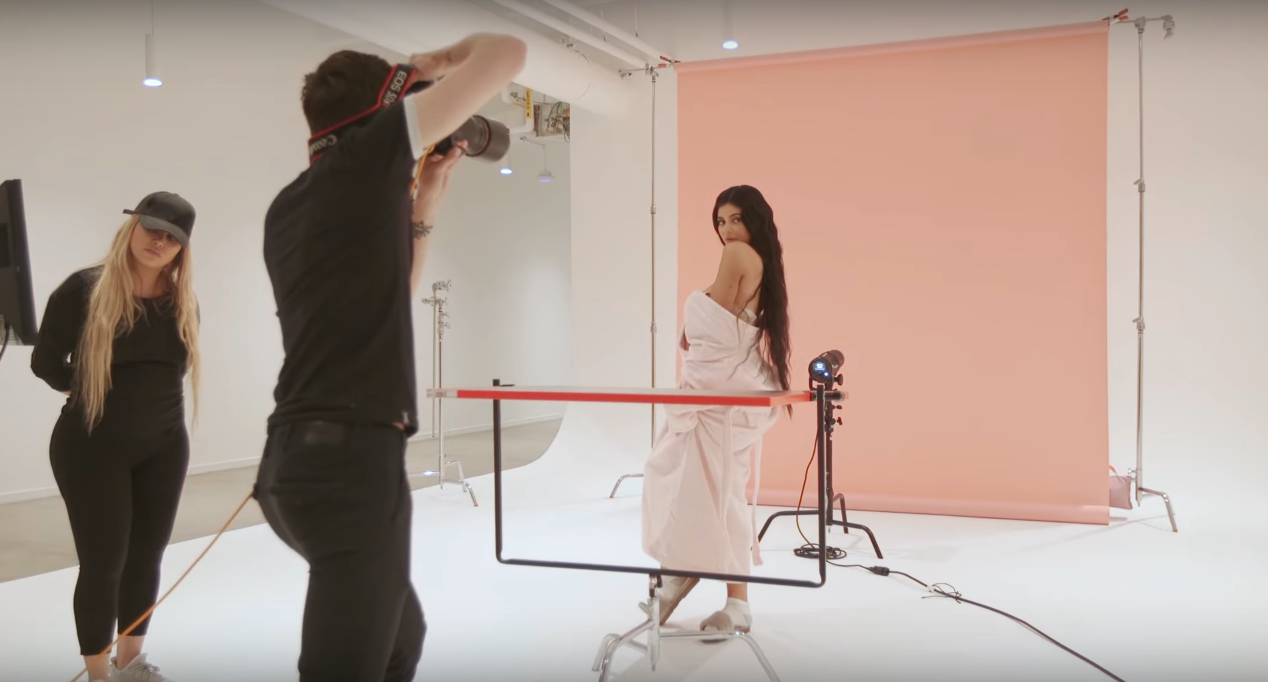 After wrapping up a top secret Kylie Cosmetics meeting and her Kendall collab, we get a peek at the new SPF product launching soon for Kylie Skin, and what's coming up for her fourth anniversary collection. At the end of her day in the office, the entrepreneur heads into a quick photoshoot for an upcoming lip kit drop before driving her tricked out Rolls Royce home in her pink robe.
Bougie Birthday Dinner
Ky celebrated her makeup artist Ariel Tejada's birthday at an intimate surprise dinner with friends at Catch restaurant in El Lay. Before heading out to dinner in her waist-snatching Halpern dress, she gives Trav a call, who is in the studio and can be heard asking when his baby momma will be back home before the 21-year-old heads out for the night. Cute!!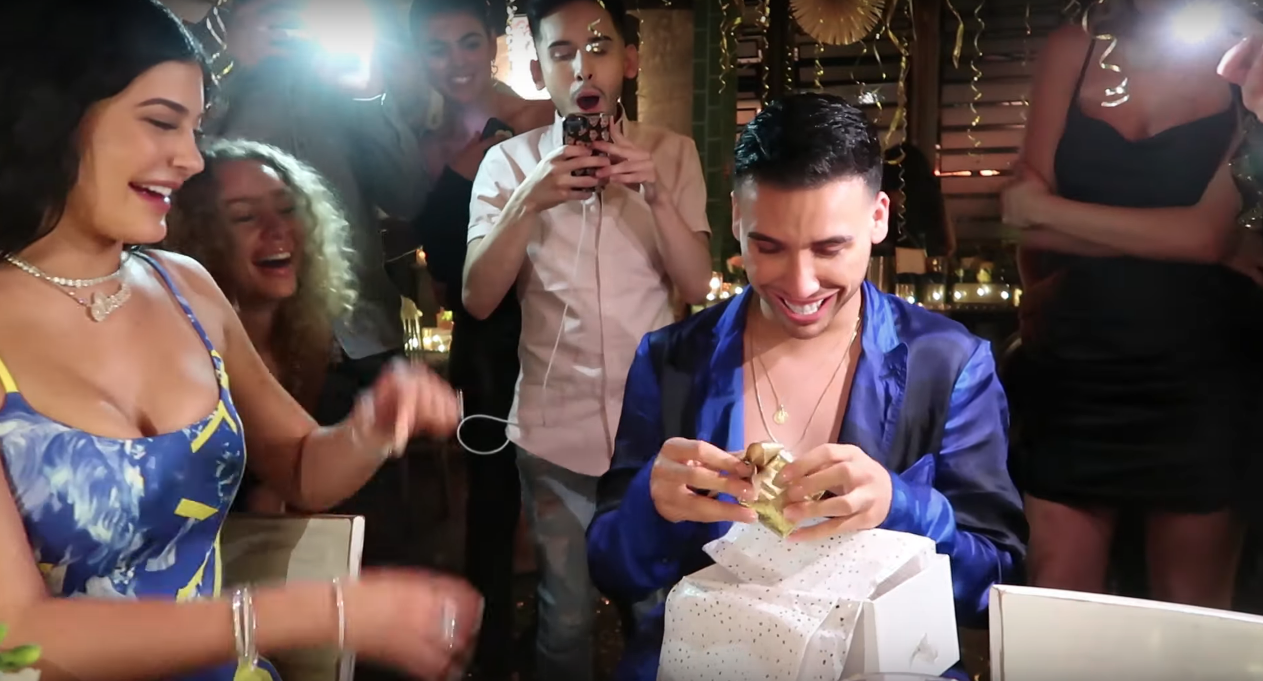 We previously got a peek at the luxe dinner which the makeup mogul threw for her bestie via Instagram Stories on May 29, but now we're getting an even closer look. Of course, you can't just give your friends a candle when you're a billionaire, so she gifts her friend a flashy diamond ring!
Ch-ch-check out the rest of her day (below):
What do U think of Kylie's vlog, Perezcious readers? Did it make you love her or hate her?! Sound off (below) in the comments!!
[Image via Kylie Jenner/YouTube.]
Read more: http://perezhilton.com/