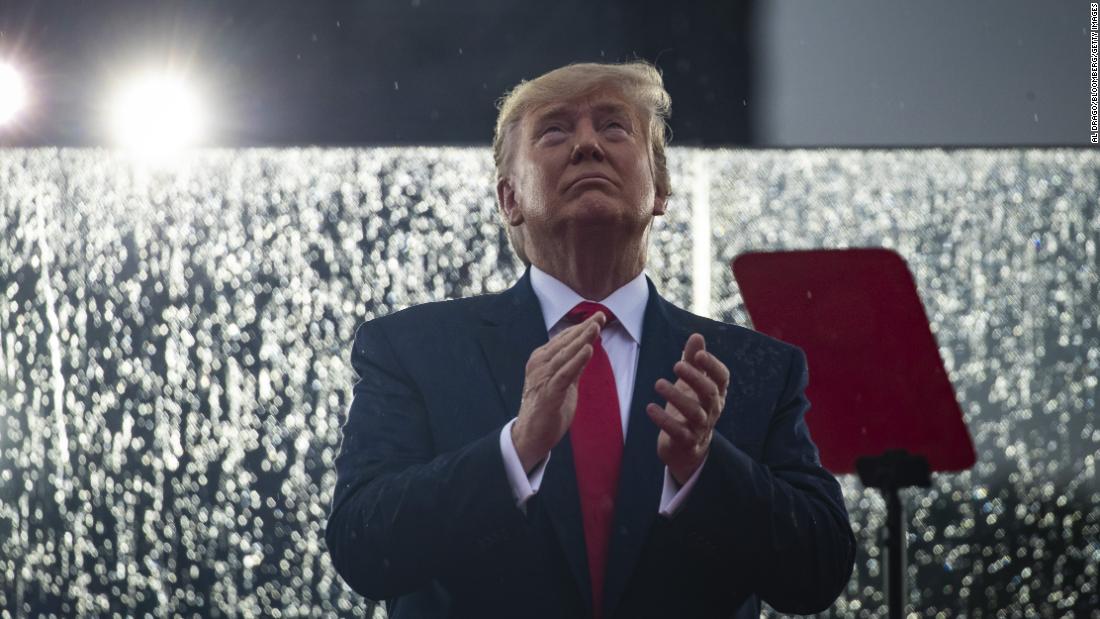 (CNN)"It was a July 4th in Washington DC unlike any other, just as President Donald Trump promised."
Fashioning the military into "props in his nationalistic show raises ethical questions," wrote Ben-Ghiat, noting that "militarization has always been central to Trump's political playbook."
Retired Rear Admiral
John Kirby
was struck
that Trump made his pricey Fourth about the military, when the history of the holiday celebrates America's founding ideals, not its military power. If Trump "really wanted to salute America," contended
Kirby
, "he'd spend some of this money on the infrastructure, health care and educational needs of our citizens… not on some vainglorious display of military might."
Marc Thiessen
offered a
different perspective
in the Washington Post, rejecting the "hyperventilation" of critics of Trump's speech and its trappings who called them "virtually unprecedented." On the contrary, noted
Thiessen
, who cited addresses from Presidents Wilson, Truman, Kennedy, Ford, Reagan, Clinton and George W. Bush as each in their own way an insertion of the presidency into America's Independence Day celebrations.
Thiessen
also gave Trump's remarks high praise, calling them a "deeply unifying speech that celebrated America's accomplishments," one that made Trump's critics look "increasingly petty and small."
The US women take on the Netherlands in the finals of the Women's World Cup on Sunday in Lyon.
We've kept this newsletter somewhat brief, since we — like you too, I hope — had a few vacation days we wanted to take this week. But that doesn't mean we're leaving you without a reading list to go with your Sunday coffee.
Taylor Swift made waves by describing the sale of her work to music manager Scooter Braun, whom she had accused of bullying her, as a "worst case scenario." But even more noticeable than that was her exchange about it with Justin Bieber, which some cast as a beef — and not a professional woman defending her career.
Read more: http://edition.cnn.com/